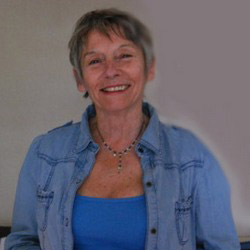 The Public Speakers Corner website is FREE for you to use
I am Dianne Mannering and I created this website so that Speaker-finders, Bookings-secretaries and Programme-secretaries with modest budgets can find Public Speakers without having to pay a fee for the service.
A few pointers……..
Each speaker has a Speaker Profile page. The top of the page denotes the home location of the speaker so that you can quickly ascertain that they are within a reasonable range of your venue.
The Speaker Profile gives brief details of the speaker and states the counties that they are prepared to travel to. All speakers give an indication of their fee and travelling expenses, so, by the time you scroll down to look at their talks you know that the speaker falls within your club's financial criteria and that your venue is within their travel limit.
There purple navigation bar along the top of the pages gives you the opportunity to browse by various criteria including fees 'Not More Than £50' or '£51 – £149′ or  £150 plus'  the other options are:-
Browse by County – select your own county, any speaker appearing in that section is prepared to travel into your county. The speaker's own home town is given underneath their name.
Browse by Theme – the list of themes continues to expand. I recently included Science.  'General Interest'  includes talks that don't fit neatly into any of the categories. Again the speaker's home town is given underneath their name.
Browse by Virtual Talks (including Mirthy Speakers) – the list is growing weekly as more speakers grasp the nettle and learn how to present their talks via Zoom.  Mirthy Speakers and each of their talks have been specifically vetted by me or another member of the Mirthy team so there is a guarantee that the talk will be of excellant quality.
New Talks – Here you'll find speakers new to the website and also, it is a showcase for our existing speakers to let you know about their latest talk.
————————-
Stand Alone Speaker – This is a speaker who does not necessarily need to use illustrations and a projector to  present a talk. Often though a speaker who gives illustrated talks will advertise as a Stand Alone speaker to let you know that they are able to speak without using illustrations when required to do so –  After Dinner presentations for instance or where a venue's shape/size makes an illustrated talk impractical.
————————
I would be very grateful if you would let me know if you find an out-of-service phone number or an email address that pings back because speakers sometimes forget to let me know when they change their contact details, so oft times it is the bookings secretaries who help me to keep the speakers profile details up to date.  My email address can be found at the bottom of every page.
————————
If you are looking for a talk on a specific subject email me with the details and the approximate fee your club is prepared to pay and I will enter your requirements in the Speakers section 'Opportunities to give your talk'  this facility is free for you and the speaker to use.
————————
Something different –  Bespoke Talks by Historical Novelist and Speaker Linda Proud.  Linda has created talks for various counties which she can modify to include specific information about your town before the Romans – a great way to celebrate any special civic occasion or anniversary.  Key Linda Proud's name into the search bar to find out more about these bespoke talks.
————————-