About The Speaker...
Brian Murphy is world famous for his title role in the world-wide hit series George and Mildred. He is also well known for his roles in the sit-coms Last of the Summer Wine and Man ABOUT THE HOUSE.
Brian started his career in the Theatre Workshop company, run by Joan Littlewood, which was based at Stratford East with productions that went on to tour the world, such as The Hostage and The Quare fellow written by Brenden Behan. Also, Oh What a Lovely War, and Sparrows can't sing, both of which became box office smash hit films.
Brian has played countless pantomime dames and Linda says he looks better in a dress than she does.
Brian also won a Bafta award for the title role in the story of the vaudeville legend Arthur Lucan in On Your Way Riley.
His TV, film and theatre roles are endless in his long and very successful career.
About Their Talks...
Brian will be chaired by his actress wife Linda Regan in "THE LIFE OF BRIAN".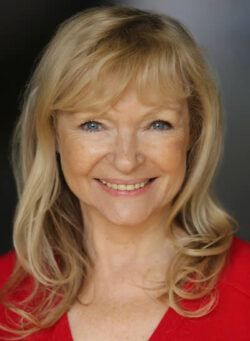 Linda Regan is also a well-known actress and crime writer. She leaped to fame on the BBC smash hit series Hi-De-Hi. She has been working since an early age and has appeared on countless Television shows, films, theatre, pantomimes, as well as counting nearly a hundred television adverts in which she starred.
She is also married to Brian Murphy. They married after playing husband and wife in a long running theatre tour of Wife Begins at Forty.
Fee:
My fee is from £170 plus travelling expenses.